Teeth Cleanings and Exams


in Coeur d'Alene & Post Falls, ID

Have you scheduled your routine cleanings and exams for this year? Our team recommends that patients visit our office on a regular basis to keep their teeth and gums clean and healthy. To schedule your next visit, please contact our office. We'd be happy to find a time for you and your family to come see us!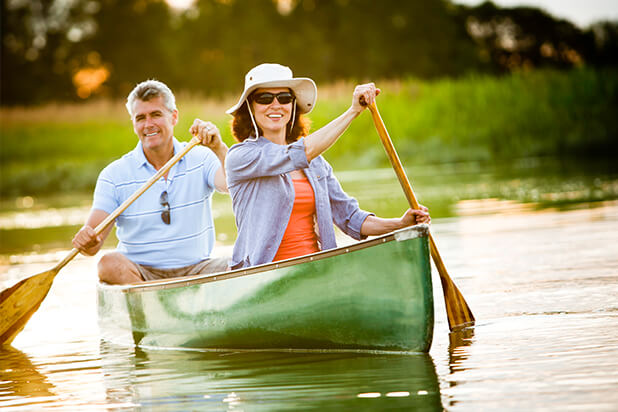 How often should I schedule dental cleanings and exams?
For many patients, visiting their primary dental care provider twice per year for routine teeth cleanings and dental exams is enough. If you have periodontal disease or are on the verge of developing gum disease, we may suggest visiting our office more frequently. Dental exams are your first line of defense against dental issues, as it provides our team with an opportunity to diagnose and treat any problems that have arisen since your last visit. Teeth cleanings clear away built-up plaque and tartar and help reduce a patient's chances of developing tooth decay or gum disease.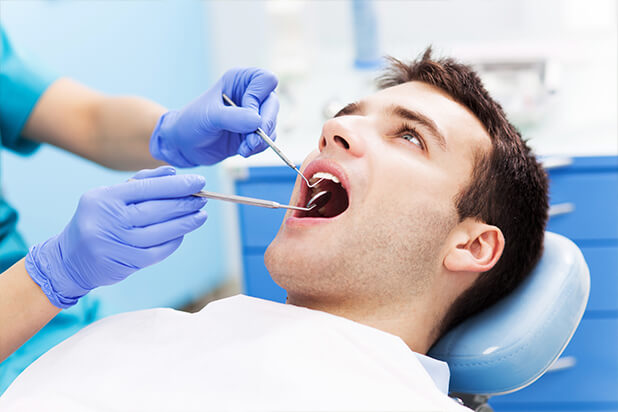 How painful is a dental cleaning?
Dental cleanings should not be painful or overly uncomfortable, although it's common to experience a little discomfort, especially if you haven't had a cleaning in a while. If you know your teeth and gums are on the sensitive side, please let our team know. If you notice any specific pain or sensitivity anywhere in your mouth, we will want to know that as well, as that can be an indication that there is an undiagnosed issue. We always want our patients to feel comfortable in our care, and our team strives to provide very relaxed and gentle dental cleanings.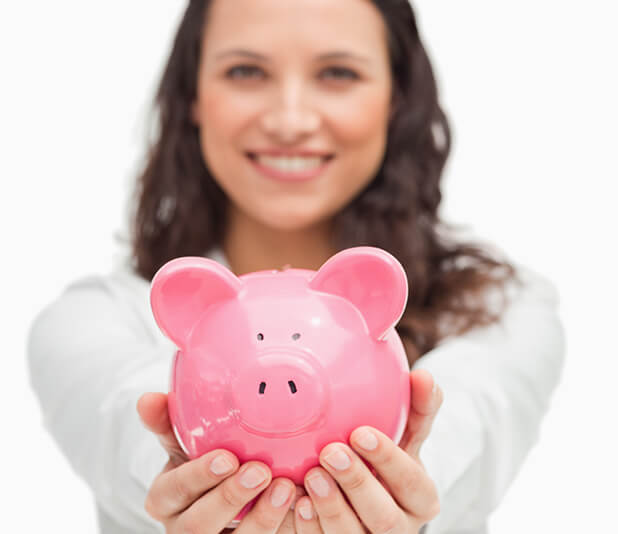 Are routine teeth cleanings and dental exams expensive?
Riverstone Dental Care offers and accepts a variety of payment options to help keep high-quality dental care within reach for our valued patients. Most insurance plans offer full coverage for cleanings and exams, and we encourage our insured patients to take advantage of their benefits. Our office also offers an in-house dental plan, which includes exams, cleanings, and X-rays. Patients who are uninsured and not enrolled in our dental plan can utilize our adult cleaning special, which also includes a dental exam, cleaning, and necessary X-rays for just $108.
Learn More
a five-star experience
Builds confidence and made me so comfortable really making me feel like I'm loved and cared for. – Paula J.
I elected to have a tooth extraction today. Dr. Tanner and his team took very good care of me from start to finish. I should say great care. Because my extraction was not as straight forward as we all expected. But everyone did their part in my care and was very professional. I have no doubt that my follow up care will be the same. Thank you team. – Duane H.
New patient experience. Excellence from the moment I walked in to the end of the appt. Dr. Major and the entire team I came in to contact with were just wonderful! Very thankful I chose them as our Dental Care providers! – L G
Riverstone Dental Care's clinical leadership is amazing! – April B.
This is the best dental experience I have ever had. The office staff is friendly and helpful and the dental care is absolutely comfortable and painless. I highly recommend them! – Richard C.
Previous
Next
read more reviews
NO INSURANCE? NO PROBLEM!
If you've been putting off your dental health due to a lack of insurance, we've got you covered! All year round, our regular adult cleaning is only $108 for uninsured patients. Call our office to learn more!
SCHEDULE ONLINE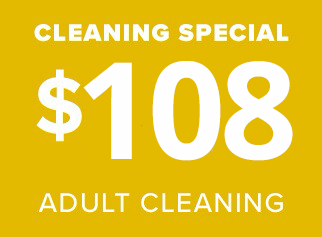 Special includes exam and X-rays. Promotional offer only.
Most insurances cover 100% of our usual and customary rates.