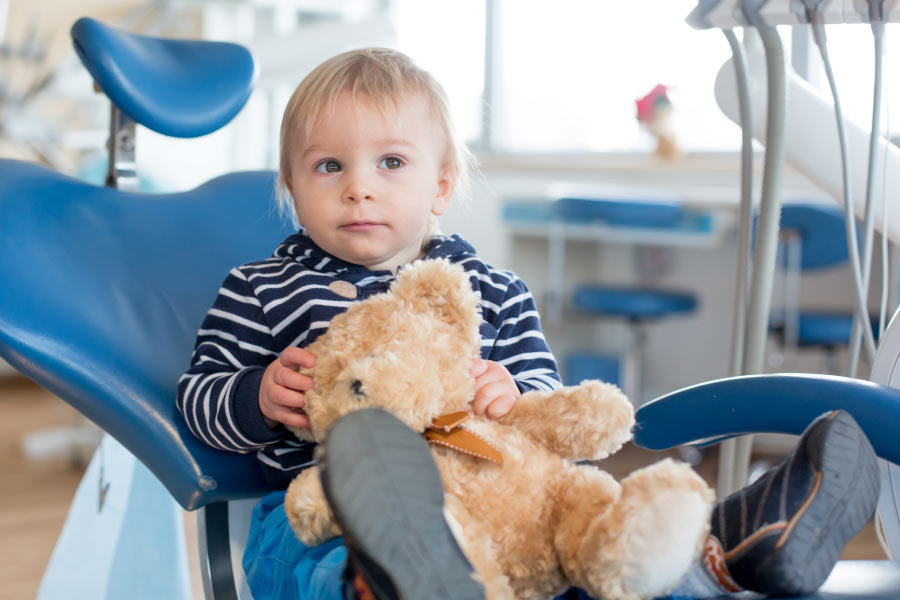 Among the many milestones that you'll experience with your child is their very first dental visit! Even if they won't remember it, their first dental visit can set the tone for a lifetime of dental care. Our Coeur d'Alene and Post Falls, ID dental offices are family friendly and we are here to set you and your little one up for success.
When Should You Schedule Your Child's First Dental Visit?
Your child should see the dentist as soon as their very first tooth erupts, which can be as young as six months old! Getting your child used to visiting the dentist from a young age can help acclimate them to new surroundings and can work wonders in preventing dental anxiety.
What To Expect During Your Child's First Dental Visit
During your child's first dental visit, the dentist will examine their teeth and gums, instruct you on how to care for your little one's teeth, and also answer any questions that you may have about maintaining your child's oral health.
Caring for Baby Teeth
Caring for your child's baby teeth is critical to their health. Even though they fall out after a few years, baby teeth allow your child's mouth and jaw to properly expand to accommodate their adult teeth without the risk of overcrowding.
Scheduling Your Child's First Dental Visit
We love seeing new patients at Riverstone Dental Care in our Coeur d'Alene & Post Falls offices! Please contact our office if you have any questions about scheduling your child's first visit with us. Take a look at our new patient forms and fill them out ahead of your visit for a smoother appointment process. We offer many financial options including our own affordable in-house dental plan.