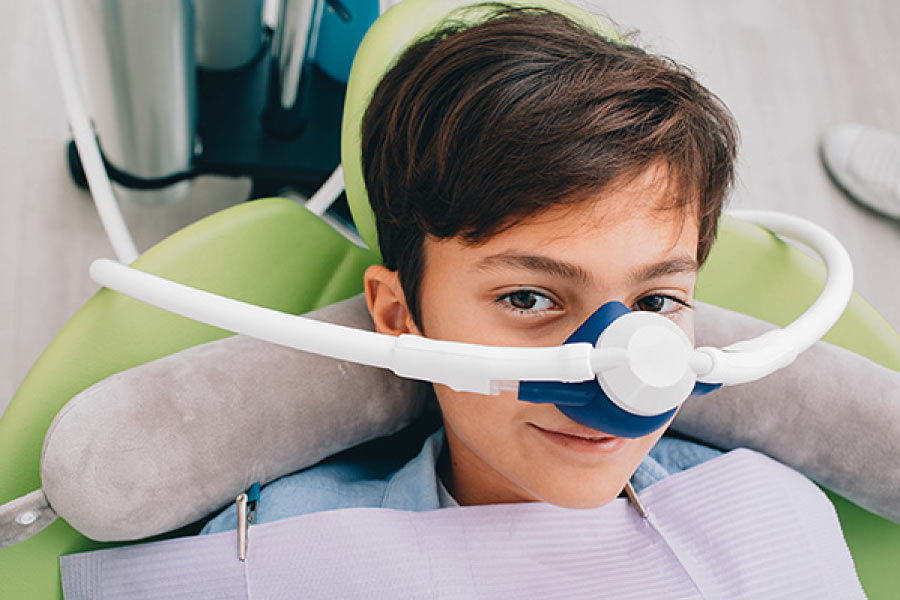 The development of dental sedation has been one of the vast improvements in dental care over the years. It allows people to remain calm and comfortable, even during the most intense procedures. Sedation dentistry has also helped people with dental fear and anxiety get the care they need to maintain their dental health. As a parent, you may see how beneficial dental sedation is for adults but remain skeptical if it's safe for children. Because one of the things we do at Riverstone Dental Care is to provide high quality dental care for children as well as adults, we want to ease your worries about dental sedation.
The Safety of Dental Sedation
Sedation dentistry is safe and effective when performed by experienced, trained professionals who are familiar with your child's medical history. It's important to go to a dentist who has training in sedation dentistry and who you can trust to put their patient's health and safety above all else. Additionally, your child's dentist will give you instructions for how to prepare for a visit involving dental sedation to ensure the best experience. That'll include things like not letting your child eat solid foods right before the sedation is administered.
The Difference Between Sedation & Anesthesia
Some people may think that dental sedation is the same thing as general anesthesia, but it's not. The former includes options such as laughing gas (or nitrous oxide) and oral sedation (taken by a pill or liquid). These make the patient feel peaceful, content, and maybe a little drowsy, but still conscious. With anesthesia, the patient is actually unconscious.
Dental Sedation in Post Falls & Coeur d'Alene
If you have more questions about the use of dental sedation, don't hesitate to get in touch with us! The friendly teams at our Post Falls and Coeur d'Alene dental offices are more than happy to walk you through any specifics you may be wondering about. We're also here whenever you're ready to book appointments for your family. We treat patients of all ages. We look forward to seeing you in person!