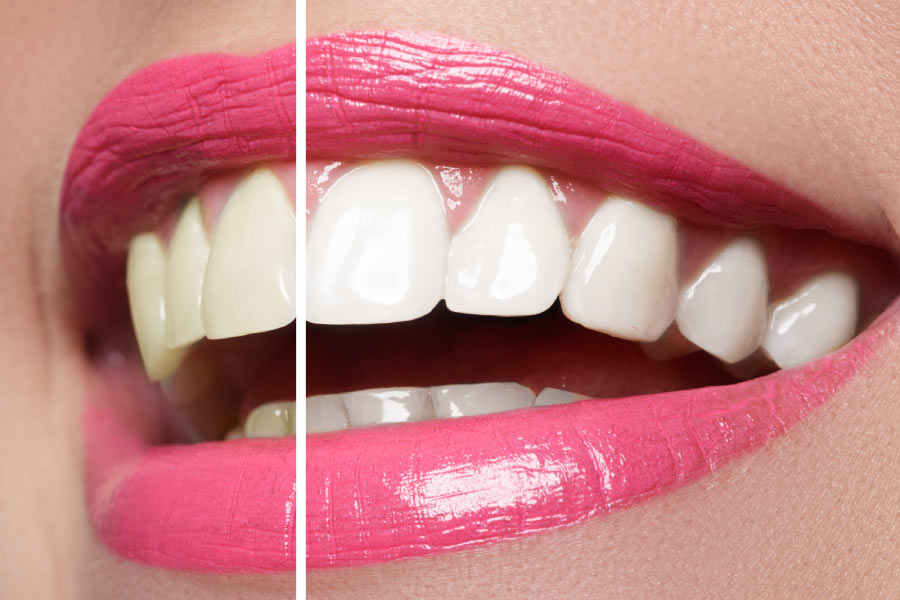 These days, everyone wants a brighter smile. Fortunately there are more teeth whitening options available than ever. With a variety of over-the-counter and in-office options to choose from, which is really the best?
Over-the-Counter
You may have seen some of these options at your local pharmacy. Whitening toothpastes are widely available, as are whitening strips and trays. These products are certainly convenient and are typically very affordable. However, if you've ever tried them for yourself you may have been disappointed with the end results. Whitening toothpastes have some additional ingredients but they're really only suited for dealing with minor surface stains. Strips use peroxide to bleach your teeth and provide a slightly deeper clean. The trays tend to provide results faster than strips. However, even after those stains are removed new stains can form within months.
Advantages of Professional Whitening
Experienced Guidance

Of course, the greatest benefit of going the professional route is that you'll have an experienced dental professional there to consult and follow up with. Before even beginning the whitening procedures we'll provide an initial consultation to make sure your mouth is healthy enough for teeth whitening treatments. If necessary we'll resolve any problems with tooth decay or gum disease in order to avoid pain from the concentrated bleach gel.

Stronger Whitening Solutions

Professional whitening treatments have a much higher concentration of cleaning chemicals that make the treatment more efficient. This applies to both in-office and take-home treatments. These results also tend to last much longer compared to drugstore varieties. With professional treatment you can be confident that you'll achieve a dazzling smile in a safe and efficient way. Custom trays also do a better job of keeping the whitening solution in place while it does its job. Our Riverstone Dental doctors can even recommend alternate solutions if your teeth are too dark for standard whitening treatments to benefit you.
Professional Whitening at Riverstone Dental Care
If you're looking to step up your smile give Riverstone Dental Care a call at 208-676-8500 and book your appointment today with our Coeur d'Alene or Post Falls team! We offer in-office whitening in addition to several types of professional take-home whitening kits to fit your budget. We'd be honored to have the opportunity to help you achieve your smile goals.