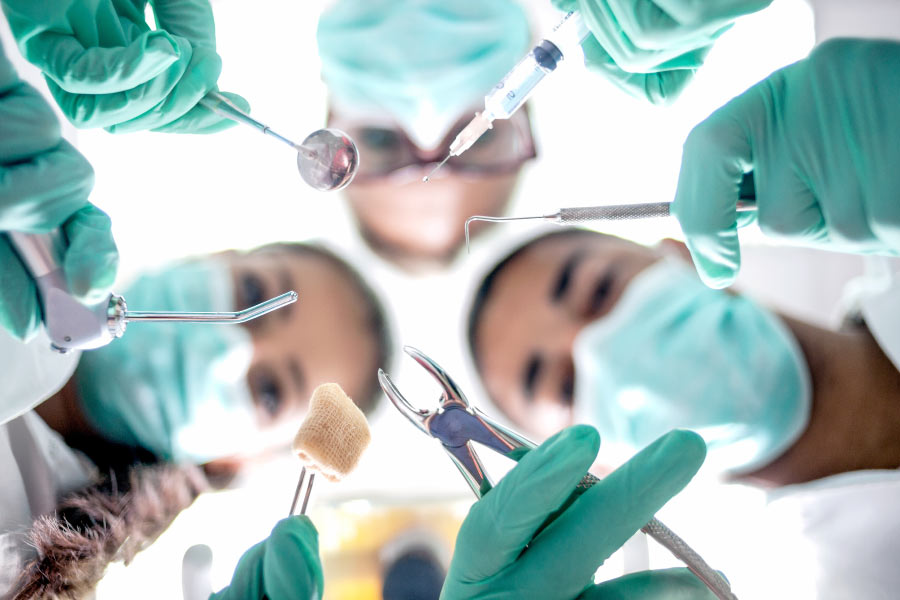 At Riverstone Dental Care, we offer a wide range of oral surgeries to improve our patients' health. From dental implant placement to wisdom teeth removal, aftercare is an important part of each patient's healing process and recovery timeline. Here are some aftercare tips that apply to all types of oral surgery.
Keep the Area Clean & Sanitized
Keeping your mouth and the surgical area as clean as possible is a huge part of speeding up your recovery process. Twenty-four hours after your oral surgery, you can start gently rinsing out your mouth with warm salt water up to four times a day. Make sure that when you brush your teeth, that you use soft motions and avoid directly brushing the surgical site. If prescribed, use your medicated mouthwash to help prevent infections.
Follow Food Guidelines
After oral surgery, it's important to not agitate the healing area in your mouth. One way to avoid this is to stick to soft foods. Be sure to make sure that they aren't too hot. This includes foods like mashed potatoes, warm soup, yogurt, jello, eggs, bananas, and more. These foods are perfect for fueling your body while not causing any mouth discomfort. Stay away from hard and crunchy foods like chips, popcorn, steak, and carrots which can damage the healing area of your mouth.
Ice Packs & Prescribed Medications
Ice is a great way to manage swelling after oral surgery. Apply ice packs to your cheeks as close to the surgical area as possible for 15 minutes at a time. If you were given pain medications and antibiotics to take, stay on top of those and make sure you know when you are supposed to take them.
Take it Easy
One of the most important things to do after oral surgery is to take it easy. Give your body the time it needs to heal properly. Get plenty of rest and don't participate in any high-exertion activities. The easier you are on your body after oral surgery, the more likely you are to have a smooth, speedy recovery!
Compassionate Care in Coeur d'Alene & Post Falls
You can count on the team at Riverstone Dental Care to take care of your oral surgery needs with skill and compassion. We customize your treatment to meet your individual needs. Whatever the procedure, your comfort and safety are of the utmost importance. Give us a call to schedule your dental surgery.