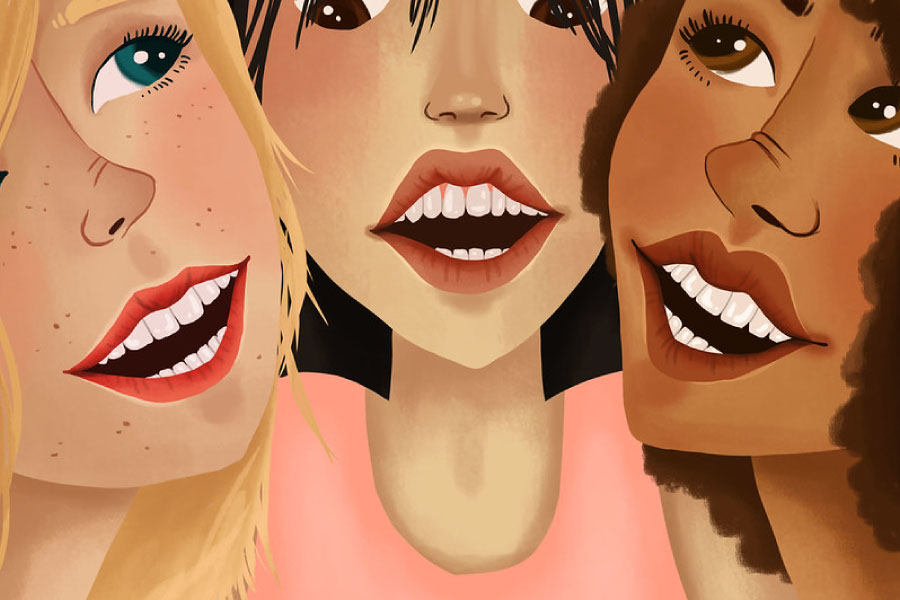 Whether you need to improve the appearance of your front teeth or are due for a full smile makeover, dental veneers may be the perfect solution for you. Designed to make your teeth look even and bright, dental veneers correct chips, cracks, gaps, and uneven teeth. We offer them here at Riverstone Dental Care in Coeur d'Alene and Post Falls, ID!
What are Dental Veneers?
Over time, our teeth can be subject to wear and tear. They get stained and dull, or perhaps they get chipped or cracked. Perhaps you naturally have uneven teeth or gaps between your teeth that make you self-conscious. Dental veneers, which are usually made of thin sheets of tooth-colored porcelain, can correct these imperfections in your smile. Veneers are custom-made for each patient so that they properly match the shape and shade that is perfect for your smile.
Are Dental Veneers Permanent?
Before you commit to veneers, you will first have a consultation with your dentist to review your smile goals and weigh your options. If veneers are the best option for you, our team will then take impressions of your teeth to design veneers specifically for you. When your veneers are ready, you'll come in for another appointment to get your veneers bonded to your teeth.
Because veneers are designed to fit snugly to your natural teeth, we might have to shave part of the enamel off your natural teeth to ensure the right fit. Enamel is the protective outer layer of the teeth, so once it's removed, you must have veneers bonded over them to protect your teeth. Because of this, dental veneers are typically considered a permanent procedure.
Caring for Dental Veneers
Caring for dental veneers isn't much different from caring for your natural teeth. You should brush and floss around them consistently twice a day, and visit your dentist twice a year to ensure your veneers are holding up well and that your natural teeth are healthy. It's important to avoid hard foods that could crack natural teeth. Chewing on objects like pen caps and pencils can also damage your veneers. Veneers can last up to 25 years when well taken care of!
Affordable Dental Veneers in Idaho
Dreaming of a smile makeover? Veneers might be the right option for you! Call our office or contact us through the link below to schedule a consultation. If you're new to Riverstone Dental Care, take a look at our new patient forms. We aim to make all of our treatments affordable to all of our patients. If you are concerned about the cost of your treatment, know that we will provide a full cost breakdown upfront during your consultation, and offer various payment options. We look forward to seeing you!