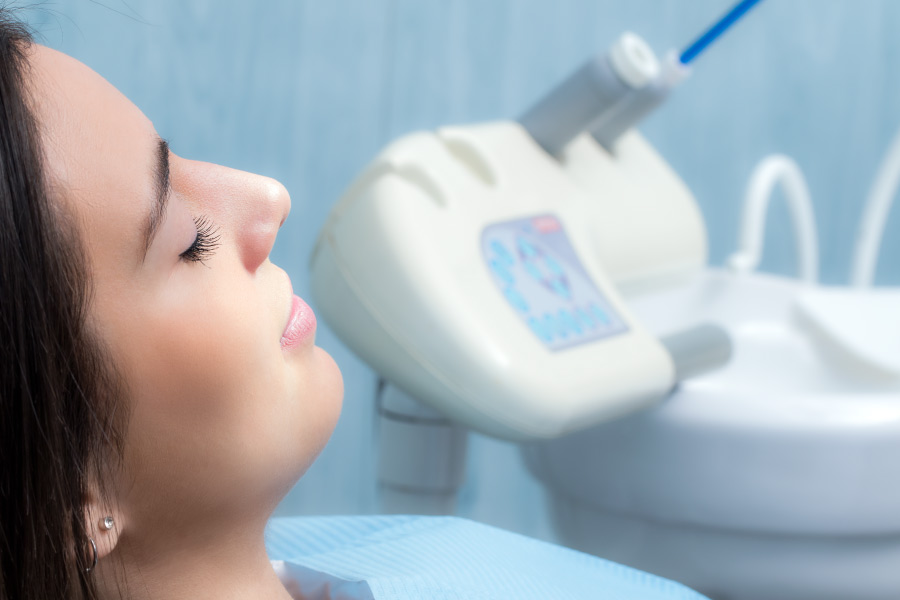 What Dental Services Allow for Sedation to be Used?
If going to the dentist fills you with anxiety, you're not the only one. Many Americans feel anxious before going to the dentist. Unfortunately, for some people dental anxiety prevents them from getting the care they need. At Riverstone Dental Care, our goal is to provide quality dental care in a comfortable environment. For that reason, we offer sedation dentistry services to help those with dental anxiety feel more relaxed during their appointment.
What Is Sedation Dentistry?
Sedation dentistry uses medication to help patients relax and feel more comfortable during dental procedures. In general, the type of sedation we recommend depends on a patient's level of anxiety and the extent of the procedure. We offer three different kinds of sedation dentistry: nitrous oxide, oral conscious sedation, and IV sedation. We use IV sedation only for patients who need oral surgery, but nitrous oxide and oral conscious sedation can be used during just about every other non-surgical dental treatment.
Nitrous Oxide

Nitrous oxide, or laughing gas, is the mildest sedation we offer. Patients with mild to moderate anxiety can breathe in nitrous oxide during treatment. You'll feel relaxed but remain fully awake and able to respond. Once treatment is complete, we can reverse the effects in just a few minutes by having you breathe pure oxygen.

Oral Conscious Sedation

Oral conscious sedation is a stronger type of sedation for patients with severe anxiety or those undergoing more extensive procedures. Typically oral conscious sedation is administered in a pill or liquid that you'll take about an hour before your appointment. Once the sedative kicks in, you'll feel groggy and tired, but you won't be unconscious. Sometimes patients fall asleep during their procedure, but you can be roused and respond to commands. You will need someone to drive you home from your appointment though.

IV Sedation

IV sedation is the highest level of sedation and is reserved for patients who need oral surgery. Our team will carefully monitor you throughout the treatment to ensure your comfort and safety.
Sedation Dentistry in Post Falls & Coeur d'Alene, ID
Besides offering dental sedation options to ensure your comfort, our office is designed to be relaxing and welcoming. Plus, the Riverstone Dental team is friendly and understanding! Don't let dental anxiety keep you from getting the dental treatments you need. Call to ask our team any questions about sedation dentistry or to schedule an appointment.