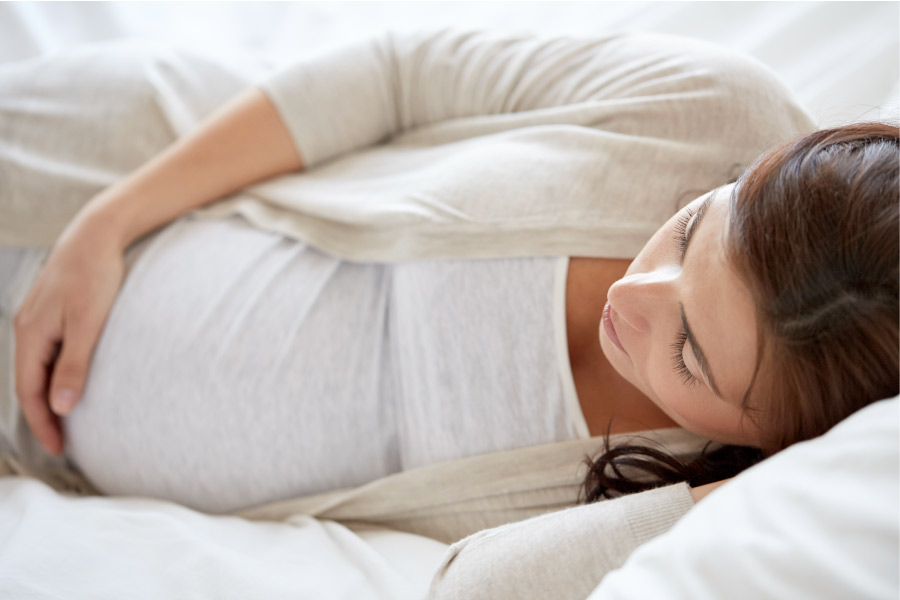 Pregnancy changes the body in more ways than just appearance. Pregnancy can also change oral health! Did you know that some women may become more prone to periodontal disease and cavities due to changing hormones during pregnancy? If you didn't, read to learn how you can care for your teeth while pregnant.
Brush Twice & Floss Once
While hormone changes during pregnancy can easily lead to exhaustion, stay consistent in your oral hygiene routine! Brush twice a day and be sure to floss at least once. If you skip brushing and flossing, plaque and bacteria build up slowly and can result in decay.
Rinse Your Mouth After Morning Sickness
Morning sickness may or may not be experienced during pregnancy. However, morning sickness can place expecting mothers at risk for cavities and decay. If you experience morning sickness, the American Dental Association recommends rinsing with a teaspoon of baking soda and water to help stop stomach acid from attacking your teeth.
Choose Nutritious Snacks
Eating habits can change during pregnancy, and each pregnancy may present an expecting mother with a new craving. With frequent snacking, teeth are in contact with acid in food. Making a more conscious effort to eat nutritious snacks like fruits, yogurt, and vegetables with less sugar can be healthy for you and your baby!
Family Dentistry in Idaho
Regularly visiting the dentist before, during, and after pregnancy are critical in helping to find and treat dental problems early. Riverstone Dental Care is pleased to provide comprehensive dental care to Northern Idaho! Whether you need care for yourself or care for the entire family, our skilled team would be happy to help you achieve the best oral health! Contact our office to schedule your appointment. We have friendly staff in Coeur d'Alene and Post Falls.