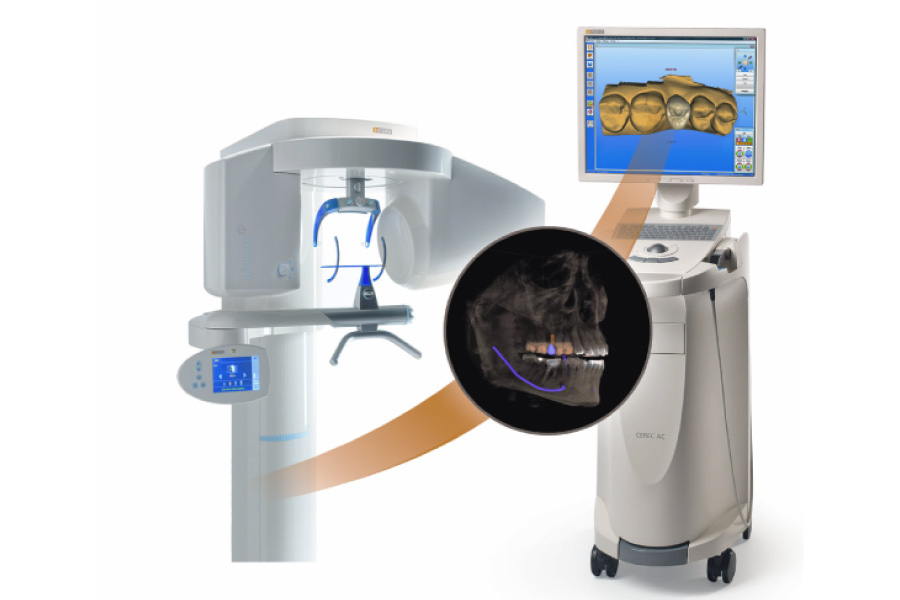 Crowns are a very common tooth restoration. They serve a variety of purposes, including protecting a weak or broken tooth or supporting a tooth after a root canal. Over a person's lifetime, they will likely get a crown at some point. Traditionally, it takes two appointments to get a crown. At Riverstone Dental Care, we offer CEREC® Same-Day crowns. Here are some of the benefits provided with this new technology.
Benefit #1: They take only one appointment

The main benefit of CEREC crowns is that you only need to schedule one appointment! The crowns are designed, created, and placed in just one visit. This means you don't have to wait for a lab to make the crown and then spend time at a second appointment for placement. If you have a busy schedule, same-day crowns won't take up a lot of your time.

Benefit #2: We don't need to use putty impressions

Normally, a dentist needs to use an impression tray to design a crown's shape and size. These can be messy and awkward. With CEREC same-day crowns, we use an intraoral camera instead. The camera takes excellent pictures of your tooth. We then create a 3-D model of the crown, so we can design the perfect shape, size, and color.

Benefit #3: You save money

A same-day crown on its own costs about the same as a traditional crown. However, with traditional crowns, you need to wear a temporary one while the lab creates your permanent crown. This, combined with the need for another appointment, costs you money. With CEREC same-day crowns, everything is much faster and therefore less expensive! At our practice, we offer flexible payment options so every patient can get the care they need.
Getting a crown at Riverstone Dental Care
Crowns are very versatile and treat a variety of issues. Choosing CEREC same-day crowns makes the process faster, easier, and a little less expensive. If you have any questions about dental crowns or the other services at our Post Falls and Coeur d'Alene locations, please contact us today!